Oh, what lovely scents linger in the kitchen of Impact Hub a little bit after noon. Let's go and check out what is happening.
Hubonauts Julien, Margot and Lydia hustle in the kitchen area. Julien stirs the cauliflower that is roasting in the oven. Margot works with a beautiful, bright red pomegranate and Lydia mixes a vegetable salad.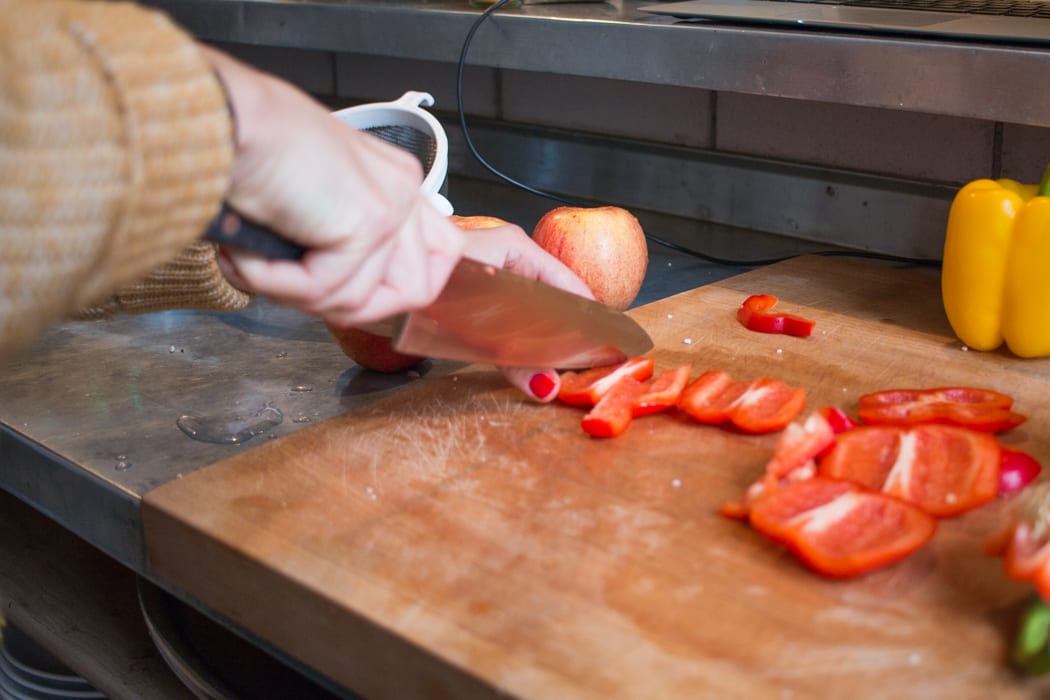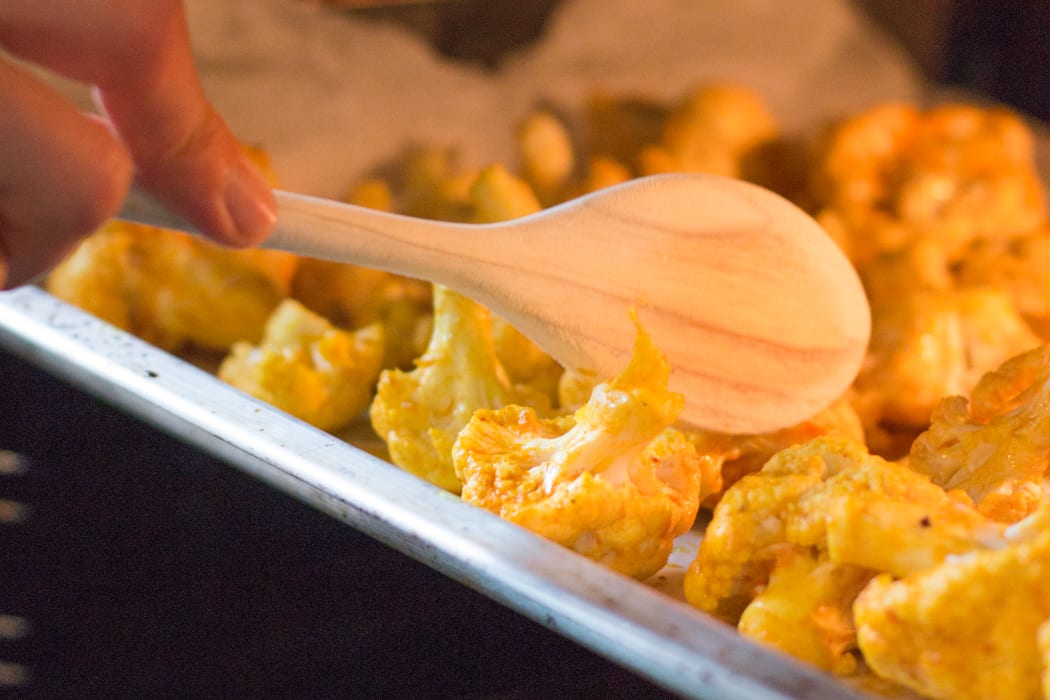 In less than an hour it begins: the Tuesday tradition of Impact Hub Geneva, Sexy Salad! It is a community potluck that gathers together members, the team and some intrigued faces who want to check out what the Hub offers to members and friends. Gathering together to share a meal is a great way for members to connect with each other and for guests to discover our community and the many projects within it, which drive the space.
Luckily, Julien, Margot and Lydia are not cooking all alone. There's cheese, apples, cake and a few other goodies brought by other participants. And that is the backbone of Sexy Salad: every participant can bring a dish of their own.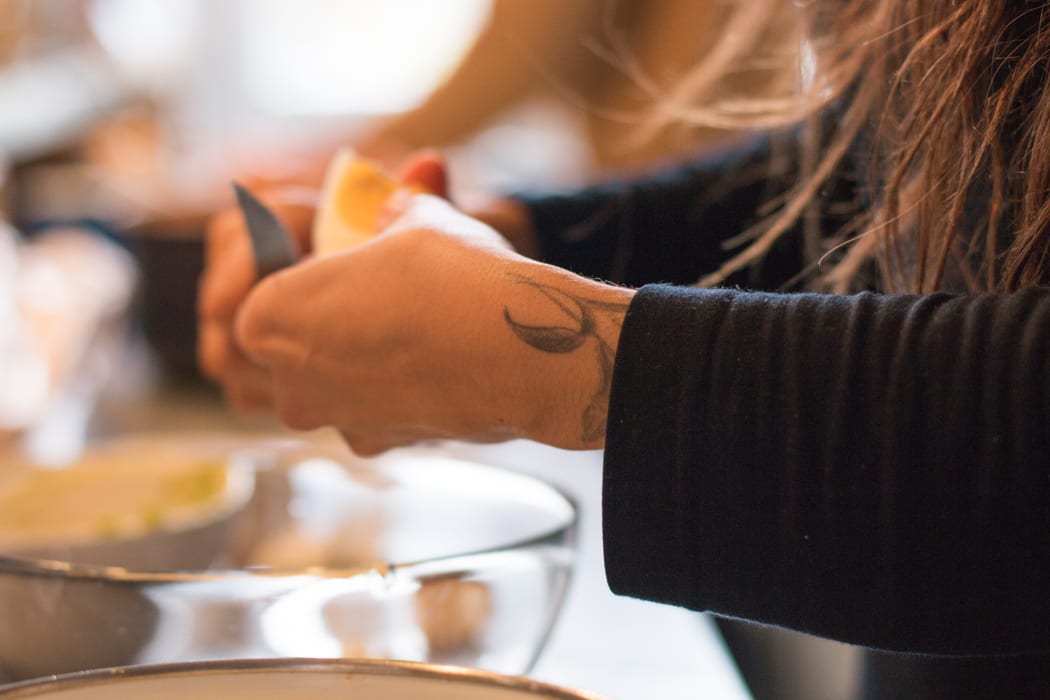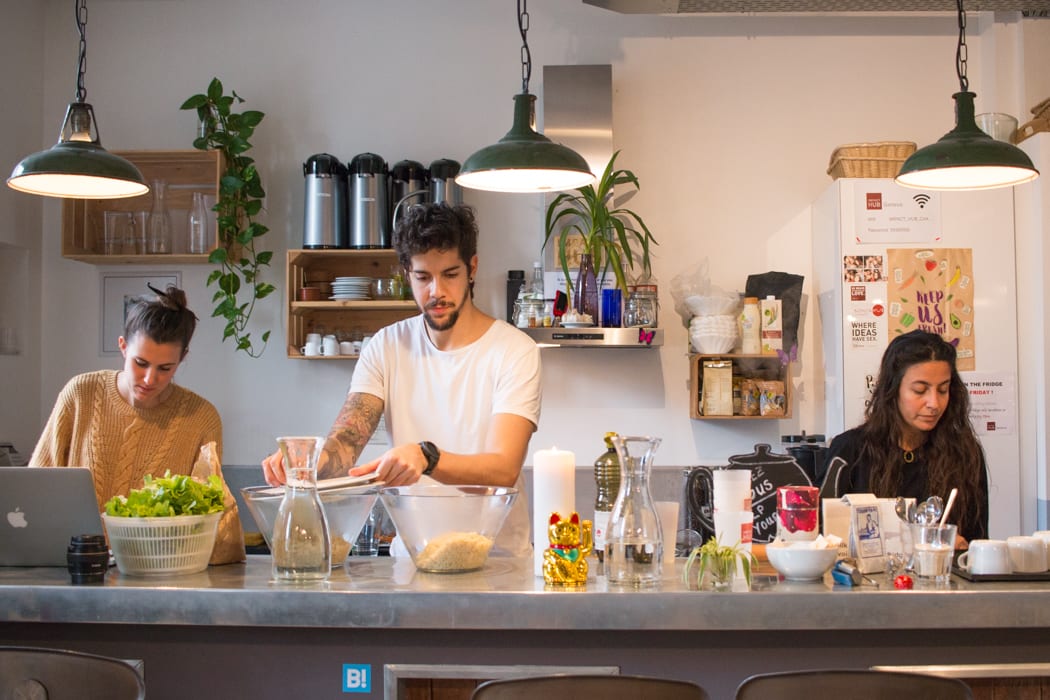 If you have not had time to cook, you can also pay a contribution of 10 francs, but I recommend bringing something. It brings more variety to the table, really creates the feeling of community and is there a better feeling than introducing your favorite dish to people and watching how they fall in love with it?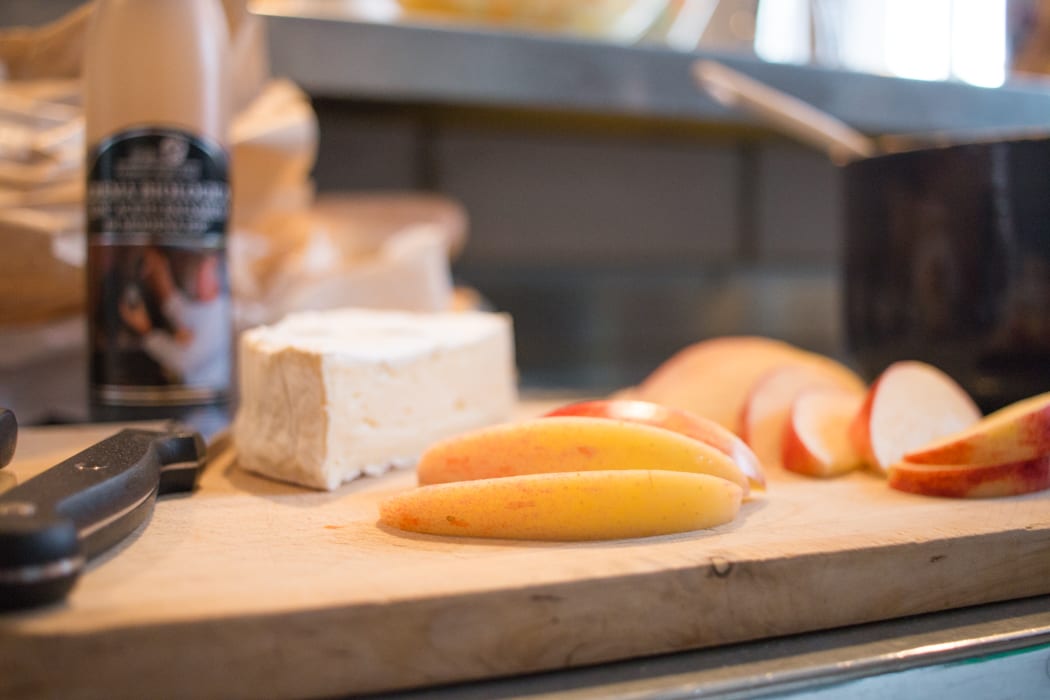 Time to get to the table. There is quinoa and fruit salad, lovely smelling cauliflower, bread, camembert, carrot salad and probably something I missed because I arrived late! Note-to-self: be there at 12:45pm sharp; the best treats disappear quickly.
Luckily I am on time for dessert. It would have been a shame to miss out on this cinnamon cardamom cake.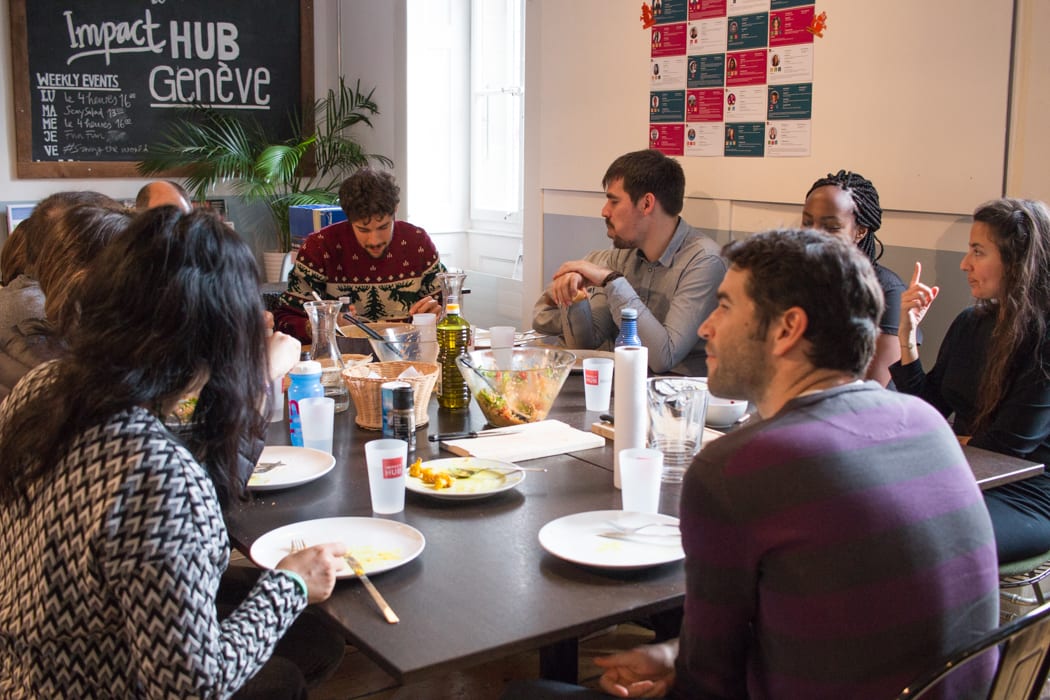 Here are 3 other reasons to love Sexy Salad, freshly from participants:
"It is perfect for networking and a good opportunity to spend a little more time with people than in other networking events."
"Of all the events, this is the one where it's easiest to have a conversation with people!"
"…the food is pretty awesome!"
Sexy Salad takes place every Tuesday at Impact Hub Geneva, Rue Fendt 1, at 12:45pm. The event is open to everyone, member or not, so it is also a perfect opportunity to check out if Impact Hub could be the perfect community for you or the new home for your enterprise. Click for more details.